Umbrella and parallel umbrella clotheslines in Sydney are by far the most popular. The primary reason for this is because they offer a great deal of drying space/line in a very small area. Most of them spin into the wind like a weathervane thereby decreasing drying time and making them easier to load. You can simply put the laundry basket in one spot and rotate the upper structure to continue hanging laundry.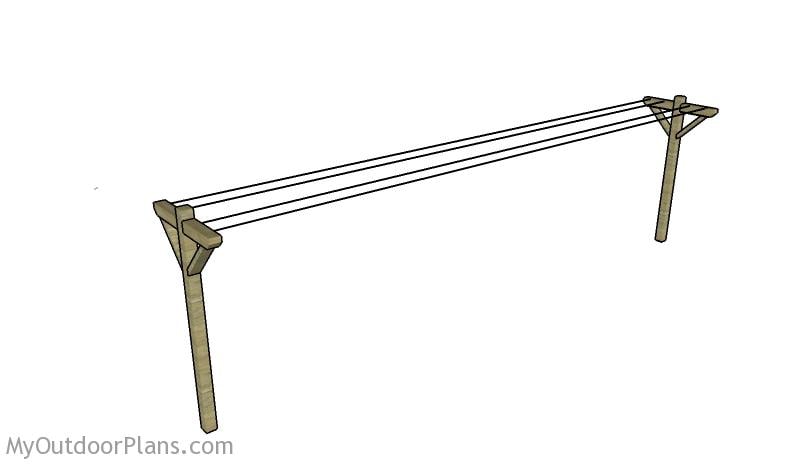 They can also be pulled up from the ground and folded up for storage. Most umbrella clotheslines are constructed of aluminum or steel. The steel units are about 5 pounds heavier then their aluminum counterparts, however steel is a bit stronger. One important factor to consider is the frequency in which you will remove and store it.
An additional five pounds doesn't sound like much, but it's a significant amount of weight to continuously carry around and fold. Aluminum umbrellas typically weight in the ballpark of 15 pounds and steel is about 20.
Retractable clotheslines are also very popular. These typically have from one to five lines, which are spring-loaded and pull out several feet. They can be hooked to a post, wall, tree or some other stationary object at the far end and can be retracted when not in use. They also tend to be less expensive then the umbrella style.
T-Post units are popular for people with large back yards. These are usually much more durable and able to withstand heavy loads of laundry and wind. Most are permanently installed in the ground with concrete.
A pulley clothesline is also a very popular option. It gives you the freedom to extend a clothesline a variety of feet, depending on haw far you need to run the line in order to attach the far end to a post, wall, tree etc.
Something as simple as a rope strung between two trees also works perfectly. Add a bag of clothespins and you have a solar clothes drying system that's every bit as effective as the expensive alternatives. Another positive aspect is, no moving parts.